Women's Health Clinic Q&A
Clio Urgent Care is a leading medical clinic and a healthcare provider for women of all ages in Clio, MI! We are located at 4272 W. Vienna Road Clio, MI 48420. For more information, please contact us or simply walk-in.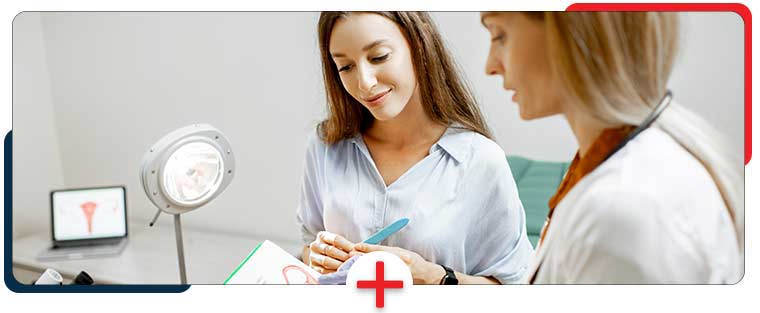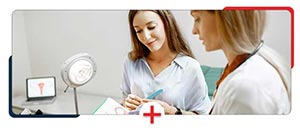 Table of Contents:
When should a woman see a health care provider?
What services do gynecologists provide?
What are some women's health issues?
What does women's health include?
When should a woman see a health care provider? 

There are many reasons to visit your health care provider, which includes regular checkups that focus on preventative care and when you are suffering from an acute condition that requires immediate care and treatment. Women should see their primary care physician on an annual basis at least to have their yearly physical exam. This is used to test the normal body functions such as heart rate, blood pressure, lungs, reflexes, and all of the vital signs to ensure everything are working as it should and there are no flags or areas of potential concern. Additional preventative measures for women are needed on a less frequent basis but are still vital in the potential early diagnosis of serious medical conditions such as cervical cancer or breast cancer. Pap smear tests should be performed every 2 to 3 years, or as recommended by your doctor based on your history, to scan for cervical cancer. Women who are also thinking about trying to get pregnant should also see their doctor for a checkup and to ensure they are healthy enough to try for a baby.
What services do gynecologists provide? 

Gynecologists are specialized doctors that are focused on the reproductive system and health of women's bodies. They are trained in the care, diagnosis and treatment of the reproductive system in women, including the vagina, uterus, ovaries and fallopian tubes, as well as screening and treatment of issues related to women's breasts. Gynecologists are not to be confused with obstetricians, although most specialists do cover both fields of medicine. An obstetrician is focused on a woman's health through pregnancy specifically while gynecology refers to the broader scope of women's health, particularly their reproductive health, from the time of puberty through the entirety of adulthood. Gynecologists offer their patients not only their yearly physical exams, but also additional preventative screening exams including Pap Smears and mammograms. A doctor who is both an obstetrician and a gynecologist, commonly referred to as an OB-GYN will also provide their patients with pregnancy care.
What are some women's health issues? 

Men and women have many common health issues that are related to the body's organs that don't vary based on gender. However, with each gender having their own reproduction organs that also mean that they have their own unique health issues. Women's health issues can be tied to their reproductive organs, or they can be due to the different hormone levels. Women's bodies go through several different processes that men's bodies don't, due to their unique organs. These processes include menstruation, pregnancy and menopause. These can all cause several potential health issues for women such as severe cramping, hemorrhaging, migraines, iron deficiency, decreased bone density, osteoporosis and cervical cancer. Women also have a higher likelihood than men to die from a heart attack, suffer from depression and anxiety, have urinary tract issues, have serious side effects of sexually transmitted diseases or be affected by osteoarthritis.
What does women's health include?

Women's health refers to the medical needs of women that are unique to that gender, typically as a result of their reproductive organs. In some cases of medical conditions that are common to both genders, women's bodies can present symptoms or react to the conditions differently. Women's health can include pregnancy care, birth control, gynecology, ovarian cancer, breast cancer, cervical cancer, mammography, menopause, hormone therapy, osteoporosis and many other areas that are unique to women. While a woman can receive her regular medical care through a family doctor, it is best to make sure that they have training and knowledge in women's health. A family doctor will most likely refer a woman to an OB-GYN should she become pregnant or if there are concerns or chronic conditions that would fall under the gynecology specialty, unless they have completed additional training in the field of obstetrics and gynecology themselves. Talk to our team today at Clio Urgent Care about our medical services for women of all ages. We are open 7 days a week. We also accept walk-ins, so visit us today at 4272 W. Vienna Road Clio, MI 48420. We serve patients from Clio MI, Vienna Twp MI, Montrose MI, Birch Run MI, Millington MI, Mount Morris MI, Flushing MI, and Otisville MI.. Looking forward to serve you!