Laboratory Services Questions and Answers
Clio Urgent Care in Clio, MI offers on-site laboratory services. For more information please call us or simply walk-in. We serve patients from Clio MI, Vienna Twp MI, Montrose MI, Birch Run MI, Millington MI, Mount Morris MI, Flushing MI and Otisville MI.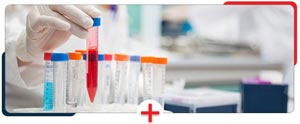 What kind of lab services do you provide at Clio Urgent Care?
We provide several different laboratory tests at Clio Urgent Care! These tests include:
Rapid Covid-19 Testing
Finger stick blood sugar
Influenza A and B
Rapid drug screening (6 and 12 panel)
Rapid mono testing
Rapid respiratory syncytial virus (RSV) testing
Rapid strep screening
Urinalysis
Urine pregnancy testing
Does insurance cover laboratory services?
If your lab testing has been requested by a doctor, your medical insurance plan should provide coverage for your testing. At Clio Urgent Care, we accept most major medical insurance companies! For a full list of the companies that we partner with, please visit our Insurance page. If you do not see your benefits provider there, please call us, and we can try to work something out for you! We also ask that you make sure your plan will provide coverage, if any copayments are required, and that it is up to date before your appointment.
Come to Clio Urgent Care for all of your laboratory testing needs! If you would like more information about our laboratory services, please call us. Clio Urgent Care is open seven days a week during the hours of 9:00 AM to 9:00 PM from Monday to Friday, and 9:00 AM to 6:00 PM on weekends and holidays.