DOT Physical Exams Q&A
Our medical professionals at Clio Urgent Care provide comprehensive, affordable, and quick DOT physical examinations. We are located at

4272 W. Vienna Road Clio, MI 48420

. For more information, please

call us

, request an

online appointment

, or simply walk in.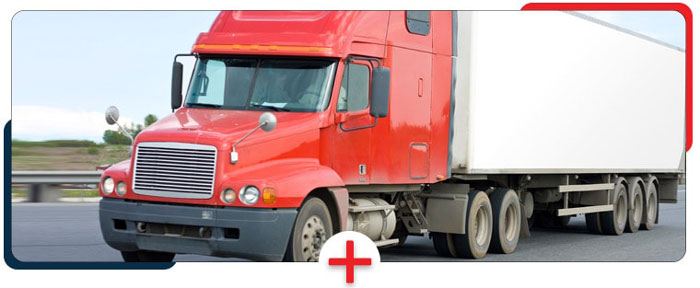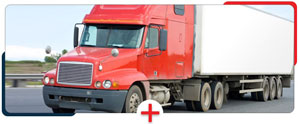 Table of Contents:
What kind of tests are done in a DOT physical examination?
What can disqualify from you from a DOT physical exam?
How expensive are DOT physical exams?
How long does a DOT medical certificate last?
There is a lot of responsibility involved when you drive a commercial vehicle for work! Not only do you need to keep yourself safe, but you are also entrusted with a company vehicle and trusted to keep the roads safe for all motorists. Our doctors at Clio Urgent Care understand the importance of safety when it comes to commercial driving. As such, we provide high-quality and affordable Department of Transportation (DOT) physicals to any who need them.
What kind of tests are done in a DOT physical examination?

A Department of Transportation physical is quite extensive, as the reason they are performed is to ensure that you will not be a danger to yourself or others on the road while operating a commercial vehicle. As such, a DOT physical will include the following:

• Evaluation of your medical history: We will need to know of any medications you take and any medical conditions you currently have or have had in the past.

• Vision testing: We will run tests to ensure that your visual acuity is at least 20/40 with or without corrective lenses.

• Hearing testing: To test your hearing, we will check to see if you can hear a forced whisper in one ear no less than five feet away. If this initial test is unsuccessful, you will be referred for an audiometry test, which must be passed for a medical certificate to be given.

• Vitals assessment: We will test your blood pressure, pulse, and take various blood tests to check for hypertension, diabetes, and any heart conditions that you might have.

• Urinalysis: A urinalysis will also screen you for any underlying medical conditions like diabetes or kidney disease.

• Comprehensive physical exam: In addition to the above tests and assessments, your DOT doctor will check your eyes for conditions like glaucoma or macular degeneration; your ears for perforated eardrums or tympanic membranes; your mouth, throat, and lungs for problems with breathing or swallowing; your abdomen, veins, spine, and extremities; and your neurological fitness.
What can disqualify you from a DOT physical exam?

If you fail either of the vision and hearing tests, you will be disqualified from getting a DOT medical certificate. There are also some cases where, for example, if your blood pressure is high, but not at the level of disqualification, you may receive a certificate with some conditions attached. In cases such as these, your license may be truncated to allow for continuous monitoring, or so you can take steps to reduce your blood pressure in a certain amount of time. Conditions that will automatically disqualify you from a DOT certificate include epilepsy or other seizure disorders, heart disease, Meniere's disease, and Stage 3 hypertension. Any drug use will result in an automatic disqualification. Other conditions such as diabetes, stage 1 or 2 hypertension, or certain respiratory conditions are addressed using the medical examiner's discretion to determine if you pass the exam or not.
How expensive are DOT physical exams?

The price of a physical varies according to the nature of the examination. Annual physical exams can cost anywhere from $50 to $200 without insurance, and $10 to $50 with coverage. DOT physicals, on the other hand, typically cost around $95 to $140 dollars without insurance. At Clio Urgent Care, we offer for sports physicals for $20 and for DOT physicals for $90!