Impact Concussion Testing Clinic in Clio, MI
You should seek medical attention if you ever got any traumatic brain injury. To learn more about Impact concussion testing, please read below. We are located at

4272 W. Vienna Road Clio, MI 48420

. For more information, please contact us, schedule your

appointment online

, or simply walk in!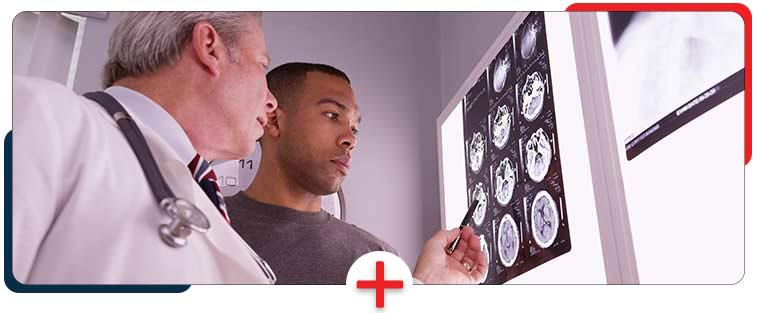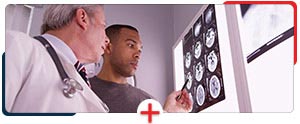 Table of Contents:
What is Impact concussion testing?
What does the Impact test show?
How long does the Impact concussion test take?
How do I take an Impact test?
When is an Impact test required?
A concussion is a type of traumatic brain injury that occurs when the brain impacts the skull with enough force to cause brain tissue to tear. Concussions are usually caused by a force to the head or body, which is stronger than the brain can tolerate and causes the brain to move within the skull. The movement can cause damage to the brain cells and the surrounding tissue. It can be a very serious condition, but with the right treatment and rest, most people recover completely.
What is Impact concussion testing?

Impact testing is a type of computerized neurocognitive testing used to detect concussions in athletes. Impact testing is different from traditional neurocognitive testing, such as the Mini-Mental State Examination (MMSE), in that it measures a person's ability to sustain focal brain trauma, such as a blow to the head or a collision with an object. The tests measure a person's response to an impact: the quicker the person is able to respond, the less likely it is that they have sustained brain trauma. This makes impact testing a valuable tool for identifying concussions in athletes, as well as for following the recovery of athletes who may have been concussed.

This computerized post-concussion assessment and the cognitive test was designed for athletes over the age of 12 and have three sections:

• Medical History — The athlete fills out their medical history, including their sports participation, drug and alcohol use, learning disabilities, medical conditions, other neurologic disorders, and previous concussions.
• Symptom Checklist — The athlete will fill out a checklist of 22 symptoms, highlighting which ones apply to their situation.
• Cognitive Function — Lastly, the athlete will complete modules that test reaction time, visual and verbal memory, ability to learn, number sequencing ability, and their brain's visual processing speed.
What does the Impact test show?

The Impact concussion test shows detailed information about the patient's brain health, including their cognitive activity, compared to normal, or baseline results. This can detect a wide range of symptoms and determine the extent of the brain injury.
How long does the Impact concussion test take?

An Impact concussion test is a relatively quick procedure that takes only about 30-45 minutes to complete.
How do I take an Impact test?

If you are looking to take an Impact test, come to Clio Urgent Care. Call us today to schedule an appointment for Impact concussion testing and one of our friendly professionals will be happy to assist you.
When is an Impact test required?

Impact testing may be needed when someone:

• Has a serious fall
• Is injured in a high-impact sport
• Has a biking accident
• Sustains whiplash in a motor vehicle accident

An Impact test is required to:

• Evaluate the Extent of the Injury — Concussion tests are primarily used for determining whether an individual's symptoms after an injury have affected the brain, which may include any of the following:

• Confusion
• Slurred speech
• Changes to the eyes (movement, pupil size)
• Coordination and balance issues
• Vomiting
• Fluid loss from the nose or ears
• Loss of consciousness
• Headache
• Not remembering what happened
• Seizures

• Determine the Next Steps — Concussion tests may also be useful for determining the next steps in the treatment process. Because these tests can determine the extent of the brain injury and damage, they can be valuable tools when developing a treatment plan and the necessary steps to restore a person's function and quality of life.
 
If you or someone you love has sustained a concussion, come to Clio Urgent Care for professional care. Contact us today or book an appointment at our Impact Concussion Testing Clinic, or visit our office conveniently located at 4272 West Vienna Road, Clio, MI 48420. We serve patients from Clio MI, Vienna Twp MI, Montrose MI, Birch Run MI, Millington MI, Mount Morris MI, Flushing MI, and Otisville MI. We look forward to serving you!