Covid-19 Testing Clinic in Clio, MI
If you are experiencing Covid-19 symptoms, visit Clio Urgent Care and get yourself tested today! We Are Now Offering Covid-19 Testing. Call at 

(810) 919-9415

 and schedule a visit to our clinic for all your Covid-19 testing needs.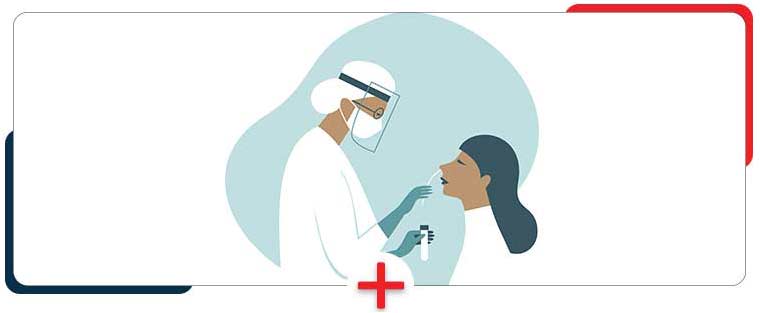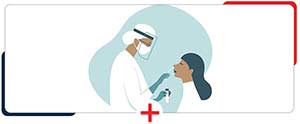 Table of Contents:
How do I know if I have COVID-19?
What kind of COVID-19 tests are there?
How do I keep myself and those around me safe from COVID-19?
Where can I go to get tested for COVID-19?
With the COVID-19 pandemic, the common cold and flu can cause much more panic and anxiety than usual! If you are unsure whether your symptoms are from COVID-19 or the common cold, the best thing to do to keep yourself and those around you safe is to get tested. At Clio Urgent Care, we provide reliable testing for COVID-19 and would happy to help alleviate your anxiety.
How do I know if I have COVID-19?

Ultimately, the only way to know for sure if you have COVID-19 is to get tested for the virus. However, the most common signs that you might be infected with COVID-19 include fever, fatigue, and a dry cough. Other less common symptoms include diarrhea, headache, muscle aches, pink eye, skin discoloration or rash, sore throat, and sudden loss of taste or smell. If you are experiencing difficulty breathing or shortness of breath, chest pain or pressure, or are unable to move or speak, you must seek immediate medical attention. These are signs that the virus has progressed into a more severe state. Such symptoms could also be indicators of a critical health condition unrelated to COVID-19. Make sure to call the health facility before you get there.

What kind of COVID-19 tests are there?

The two standard types of tests for COVID-19 are nucleic acid-based tests and antibody tests. Nucleic acid-based tests, also known as polymerase chain reaction (PCR) tests or molecular tests, are performed through nasopharyngeal swabs. These swabs take nasal secretions from the nose and the back of the throat to scan for the COVID-19 pathogen in the individual's deoxyribonucleic acid (DNA) and ribonucleic acid (RNA). While nucleic acid-based tests are the gold standard for diagnosing COVID-19 in individuals because they detect the actual virus, they do take some time to analyze. Antibody tests, or serology tests, do not identify the actual virus, but rather, they detect antibodies that your immune system develops in response to the infection. These antibodies are found in your blood. As such, antibody tests consist of drawing a small amount of blood from your arm to analyze it for the presence of COVID-19 antibodies. With this in mind, antibody tests are beneficial for asymptomatic individuals who would like to know if they have had the virus but have since recovered and have developed a relative immunity to COVID-19. Serological tests can be useful for individuals looking to return to work or travel. They can also provide crucial data for researchers determining the relative immunity or vulnerability of a given region to COVID-19.

Besides nucleic acid-based tests and antibody tests, there are also rapid antigen tests increasing in popularity but require more research as to their effectiveness and reliability.

How do I keep myself and those around me safe from COVID-19?

It is essential to follow the guidelines laid down by the Centers for Disease Control and Prevention (CDC), those laid down by your local city and state officials to protect yourself and others from COVID-19. Some of these guidelines include frequently washing your hands with soap and water, using hand sanitizer only when soap and water are unavailable, wearing a mask when you are in public, stay home if you are sick, keeping your social circle small, and avoiding contact with people who have COVID-19 symptoms.


Where can I go to get tested for COVID-19?

If you are looking for a safe and efficient clinic near Clio, Michigan, to get tested for COVID-19, we would be happy to be of service at Clio Urgent Care! We are meticulous with our safety practices, ensuring that our patients and staff are kept safe from COVID-19. You can find our clinic at 4272 Vienna Road West in Clio, Michigan.

Schedule an appointment with us to get tested for COVID-19 if you are concerned that you might have the virus! You can do so through our website or by calling us at (810) 919-9415. Clio Urgent Care is open Monday through Friday from 9:00 AM to 9:00 PM and on Saturdays and holidays from 9:00 AM to 6:00 PM.