Physical Exams Questions and Answers
Clio Urgent Care offers comprehensive, affordable and quick physical exams. For more information please contact us or simply walk-in. We serve patients from Clio MI, Vienna Twp MI, Montrose MI, Birch Run MI, Millington MI, Mount Morris MI, Flushing MI and Otisville MI.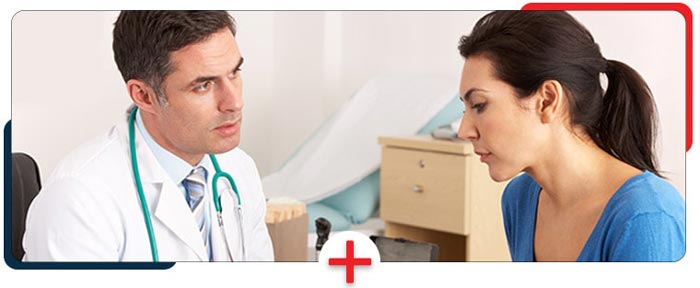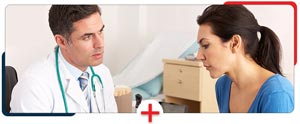 Table of Contents:
What happens during a physical?
How long does a physical exam take?
Do you provide walk-in physicals?
How much do physical exams cost?
Having a physical exam is a great way to assess your current health. Not only will a physical help you determine what you should be doing to optimize your health in the here and now, but a physical exam will also give you information on how to best care for your body to avoid future illness. Our doctors at Clio Urgent Care provide excellent and thorough physical exams to help you become as healthy as possible!
What happens during a physical?

A physical exam will consist of an evaluation of your medical history, vital signs, and an observation of your eyes, ears, nose, and throat. Your doctor will also perform palpation, which is a hands-on technique to check for disease or injury in certain parts of the body, and percussion, which involves placing one hand on your abdomen and tapping it with the other to determine the location of your organs and identify any blockages. During the evaluation of your medical history, your doctor will ask you questions about any serious illnesses that you or members of your immediate family have had, previous injuries, surgeries, or hospitalizations, and whether you have any allergies or are taking any medications. You will want to prepare this information before your physical to expedite the process. For your vital signs, your physician will check your temperature, blood pressure, and heart rate.

Depending on the specific type of physical, other techniques or evaluations will be brought into consideration. Different kinds of examinations include sports or school physicals, pre-employment physicals, and Department of Transportation (DOT) physicals.
How long does a physical exam take?

A routine physical exam will take around 30 minutes. Again, the length of your physical exam will depend on the specific reason for the examination. As such, pre-employment physicals will depend on how extensive your employer would like the physical to be.
Do you provide walk-in physicals?

We do! You do not need to make an appointment for a physical at Clio Urgent Care. We operate on a first-come-first-served basis in order to provide timely care to all of our patients. In addition to walk-in physicals.
How much do physical exams cost?

The price of a physical varies according to the nature of the examination. Annual physical exams can cost anywhere from $50 to $200 without insurance and $10 to $50 with coverage. DOT physicals, on the other hand, typically cost around $95 to $140 dollars without insurance. At Clio Urgent Care, we offer sports physicals for $20 and for DOT physicals for $90!

If you need a physical exam and are looking for an established and trustworthy urgent care clinic to do so, look no further than Clio Urgent Care! Our professional staff will gladly assist with any medical concerns. No appointments are necessary. Walk-in, and we will promptly serve you! You can find our clinic at 4272 West Vienna Rd in Clio, Michigan, during the hours of 9:00 AM to 9:00 PM from Monday to Friday, and 9:00 AM to 6:00 PM on weekends and holidays.