Pediatric Urgent Care
Clio Urgent Care offers pediatric services to children of all ages. For more information please

call us

or simply walk-in. We serve patients from Clio MI, Vienna Twp MI, Montrose MI, Birch Run MI, Millington MI, Mount Morris MI, Flushing MI and Otisville MI.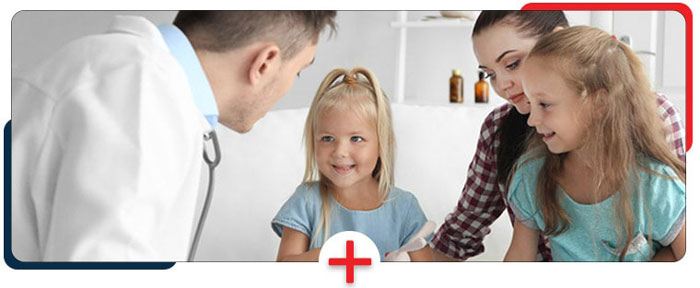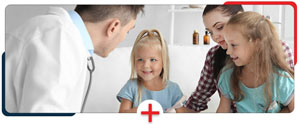 Here at Clio Urgent Care in Clio Michigan, we make it our priority to help you and your family feel your best! We understand minor medical emergencies can happen at any moment and you need fast, quality care that you can rely and trust. Our team of highly trained professionals know that sudden illness or injury can be a stressful time, that is why we provide the highest quality care when you need it most. A trip to the doctor is never convenient, however we strive to make your visit as stress free as possible with our flexible hours and our friendly staff at the office seven days a week, no appointments are ever needed! Our board-certified, highly trained staff is proud to serve patients of all ages; children, adults, and seniors. Our mission here at Clio Urgent care is to provide our community with excellent and efficient medical care at an affordable price.
If you're looking for an experienced, trustworthy doctor near you, look no further than Clio Urgent Care! We know that getting to the doctor doesn't always fit your busy schedule, and illness and injury can strike at any time, that is why our office is open to fit your schedule. Clio Urgent Care is open 7 days a week Monday – Friday 9am – 9pm, Saturday – Sunday & Holidays 9am – 6pm. Here at Clio Urgent Care, appointments are never needed, our doctor's take patients as they arrive so that you get the care you need immediately rather than having to wait. Our office is located near you at 4272 W. Vienna Road Clio, MI 48420. Feel free to call our friendly staff with any questions you may have at (810) 201-5071.
At Clio Urgent Care, we offer a wide variety of services that fit the needs of our many patients, to ensure that your family gets the quality healthcare they need. Our office includes an on-site laboratory facility and x-ray machine that can provide you with accurate and rapid test results without ever needing to step foot in a hospital. Some of the other services we offer here include:
• Pediatric services for children of all ages
• Rapid Strep Screening
• Rapid Drug Screening (6 and 12 panel)
• Rapid Influenza A and B Testing
• Urinalysis
• Urine Pregnancy Testing
• Finger Stick Blood Sugar
• Rapid Mono Testing
• Rapid RSV Testing
• Digital X-Ray
• Vaccines
• School and Sports Physicals
• DOT physicals
• Treatment of workplace injuries
• Job related medical evaluations
• Pre and on-going employment status evaluations
• Worker's Compensation claims
Here at Clio Urgent Care we want to ensure that all of our patients can receive the medical care that they need; that is why we accept a large number of insurance plans, including most major plans, and offer self pay options for patients who don't have insurance. A list of insurance plans that we accept can be found on our insurance page—if you do not see your insurance listed please call us to verify coverage.