Flu Shots
Are you or your children in need of a flu shot? Get the flu shot before the flu gets you! Our doctors at Clio Urgent Care are dedicated to making sure you get the best treatment possible. For more information please 

call us

 or simply walk-in. We serve patients from Clio MI, Vienna Twp MI, Montrose MI, Birch Run MI, Millington MI, Mount Morris MI, Flushing MI and Otisville MI.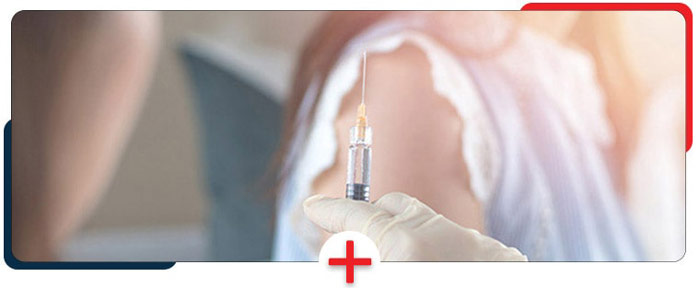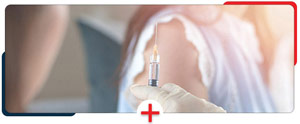 When flu season starts, you want to make sure that you and your family are protected. A flu vaccination is the best way to help ensure the health of your family and save them the discomfort and agony of the flu. At Clio Urgent Care, we are proud to offer flu shots to adults, children, and seniors of all ages to help protect them from contracting the flu. We are open 7 days a week and you never need an appointment to see a doctor at our walk-in clinic, so there is no reason for you to miss out on getting a flu shot this season.
The flu is one of the most common viral infections faced by people of all ages every year. Anyone who has had the flu knows the fever, persistent cough, and body aches and pains can drain you of energy, forcing you to spend days in bed recovering. No one wants to waste time lying in bed and missing out on important commitments, so take advantage of Clio Urgent Care's flu shot clinic this season and protect yourself, your co-workers, and your family.
Once you have the flu, there is little you can do to expedite your recovery. Antiviral medication, while helpful, can only be used within a few days of symptom onset, and while over the counter medications can address symptoms, they do nothing to shorten the length of your illness. The best way to avoid the misery of the flu is always to get a flu shot before you become sick. Flu vaccines have been used for years and are a safe and effective way to ensure your family stays healthy all year long. Especially for children and the elderly, who may experience additional complications when they have the flu, staying healthy in the first place is important.
At Clio Urgent Care, our doctors are dedicated to the health and well-being of each of our patients. We are proud to offer care without an appointment 7 days a week, including on holidays. By offering flu shots, we strive to help our patients maintain their health year-round, and for those patients who contract the flu, we can provide comprehensive treatment services to help you stay as comfortable as possible while you recover. Most importantly for patients who have the flu, it is imperative to let your body rest and drink enough water. Warm fluids like soup or tea can help soothe your throat, break up mucus congestion, and ensure you are hydrated.
If you live in the Clio, MI area and have considered getting a flu shot, it's time to visit Clio Urgent Care's convenient walk-in clinic. We are located at 4272 W. Vienna Road and provide flu shots for patients of all ages to help them stay healthy this flu season. Vaccinations work best when everyone who is healthy enough to receive them does so. We are open every day of the week and no appointment is necessary, so you can get your shot when it's convenient for your busy schedule. Take an important step in ensuring your own health as well as the health of others in your community and come to Clio Urgent Care today to receive your flu shot.