Walk-In Clinic in Clio, MI
Clio Urgent Care and Walk-In Clinic provides urgent care services, injuries and illness treatments, physical exams, occupational medicine, and pediatric urgent care. Call Us at 

(810) 919-9415

 for more information. Visit one of our doctors today, we are open 7 days a week and no appointment is ever needed.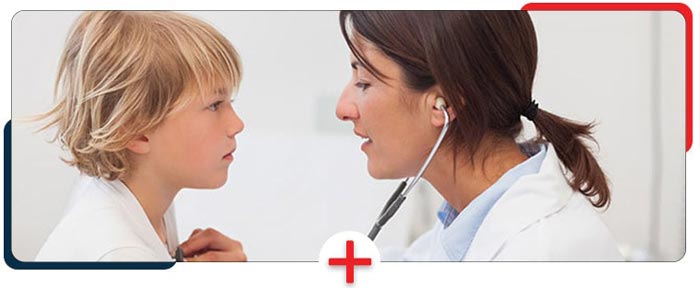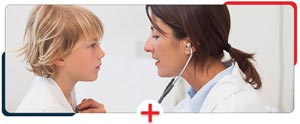 Being sick or injured is stressful. Having a loved one or little one sick is even more stressful. Unexpected medical emergencies can happen at any minute. Whether your little one just hurt their ankle at the big game or Grandma has come down with bronchitis, Clio Urgent Care and Walk-In Clinic near you is here when the unanticipated happens. We strive to be here for our community when times get tough. We offer top-quality medical services at an affordable cost. We also understand that life is busy and there is not a minute to waste, at our urgent care and walk-in clinic in Clio, MI you will be in and out of the doctor's office in no time. You can visit us no appointment is ever necessary, we are open 7 days a week during flexible hours to suit your busy schedules!
Our experienced board certified Emergency Physicians, Physician Assistants, Registered X-Ray Technologists, and Medical Assistants can give you the family friendly care and expertise you deserve. You and your loved ones are our top priority, from pediatric urgent care to occupational medicine, we have all your non-life threatening medical needs under one convenient roof. Applying for a Commercial Driver's License? Clio Urgent Care is staffed if DOT Certified Doctors from your DOT Physicals. Please call to make an appointment to ensure a DOT provider is staffing the facility. Don't forget to see our specials for $90 DOT Physicals!
Other Occupational Medicine Services Include:
– Physical Examinations
– DOT Medical Certification Examinations
– Federal and Non-Federal Drug and Alcohol Testing
– X-Ray Services
– ECG Testing
– Respiratory FIT Testing
– Spirometry
– TB Testing
– Body Fluid Exposure Testing, Monitoring and Treatment
– Treatment of workplace injuries
– Worker's Compensation claims
– Additional Services Upon Request
Same Day Services Include:
– Lacerations
– Muscle Pain
– On-Site Lab Testing
– Pregnancy Test
– Random Drug Test
– School Physicals
– Sore Throat
– STD Testing
– TB Skin Test
– Urinary Tract Infections
– Wound Care
– In-Grown Toenails
– Abscesses
– Animal Bites
– Asthma
– Blood Pressure
– Burns
– Colds
– Cough
– Fever
– Flu
– Fractures/Sprains
– Headaches
At Clio Urgent Care and Walk-In Clinic near you, our mission is to provide you with the medical attention you deserve at affordable cost. We accept most major insurance plans and offer low self-pay rates. Our walk-in clinic is located at 4272 W. Vienna Road Clio, MI 48420. If you have any questions about our services, please do not hesitate to call us at (810) 919-9415. We are happy to help! You can walk-in to our clinic no appointment is ever necessary Monday – Friday 9am – 9pm, Saturday – Sunday & Holidays 9am – 6pm. We look forward to serving our community!