Walk-in EKG Clinic in Clio, MI
Clio Urgent Care is a Walk-in Clinic providing EKG (Electrocardiogram) services. We are open 7 days per week. We are located at 4272 W.Vienna RD. Clio, MI. Contact us for more information.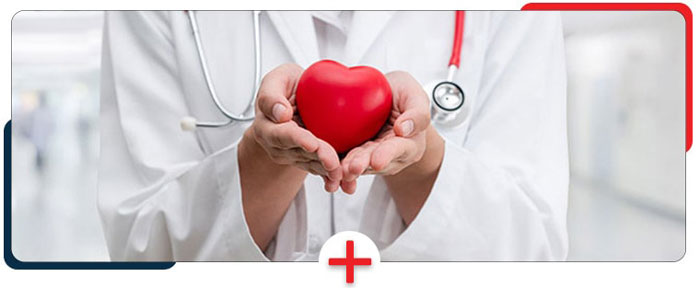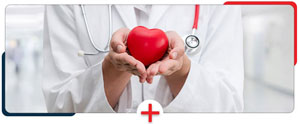 Table of Contents:
What is an EKG?
How long does an EKG test take?
Why should I get an EKG?
Can you send my results to my PCP?
When should I go to the hospital?
Your heart health is an essential component of your total-body well-being. At Clio Urgent Care, we strive to make essential healthcare services as accessible as possible for patients in our community. Our convenient walk-in clinic in Clio, MI is open every day of the week and provides comprehensive EKG services that offer essential information for you and your doctor that can greatly improve the quality of care you receive at our clinic and beyond.
What is an EKG?

An electrocardiogram (EKG) is a test that measures and assess the overall function of your heart. EKG tests can be used to diagnose arrhythmias, blood flow issues, and thickened heart muscles, as well as heart attacks. The EKG will record the electrical waves created by your heart as it pumps blood through your body. EKG screening can provide your doctor with important information that will identify potential cardiac issues early, so you can take the necessary steps now to protect your cardiovascular health in the future.
How long does an EKG test take?

EKG testing is a relatively quick procedure. Most EKG tests take only a few minutes, and because we maintain our own digital electrocardiogram equipment onsite, you will receive your results as quickly as possible. Our entire clinic is designed with your convenience in mind. We strive to reduce your wait time, so you can receive the test results and care you need, so you can get back to your daily life. When you need answers quickly, visiting Clio Urgent Care for an EKG will provide you with answers faster than an emergency room or primary care physician may be able to.
Why should I get an EKG?

Most people who undergo EKG screening do so at the direction of their PCP or a specialist. Your Clio Urgent Care medical provider may also wish to conduct an EKG if you describe heart palpitations or shortness of breath during your consultation. If you have been directed to undergo regular EKG screenings, it is important that you avoid caffeine for at least 4 hours before your EKG to avoid influencing the results.
Can you send my results to my PCP?

At Clio Urgent Care, our doctors understand the importance of communication between medical providers. If requested, we can send your EKG results to your primary care physician or a specialist in order to ensure they have all of the information they need to provide you with effective treatment of potential heart conditions. If you are interested in having your test results sent elsewhere, please call us with the necessary information, or let your doctor know during your visit.
When should I go to the hospital?

You should call 9-1-1 or go immediately to your nearest emergency room if you experience symptoms of a heart attack. These symptoms include sudden fatigue or aching in one or both arms, tightness, burning, or pain in the center of the chest, severe dizziness, nausea and vomiting, fainting, flushing, or suddenly breaking into a cold sweat.

If you are interested in EKG testing in the Clio, MI area, trust the experienced professionals at Clio Urgent Care. We are open 7 days a week and can provide important electrocardiogram services without an appointment, so you receive the care you deserve as quickly as possible when you need it most. You should not have to wait for an EKG test when you need one, and our walk-in clinic can provide the important medical services you need faster than traditional doctors' offices.