Confidential STD Testing & Treatment
Visit Clio Urgent Care for your affordable, quick and confidential STD Testing by our medical professionals and doctors. For more information please contact us or simply walk-in. We serve patients from Clio MI, Vienna Twp MI, Montrose MI, Birch Run MI, Millington MI, Mount Morris MI, Flushing MI and Otisville MI.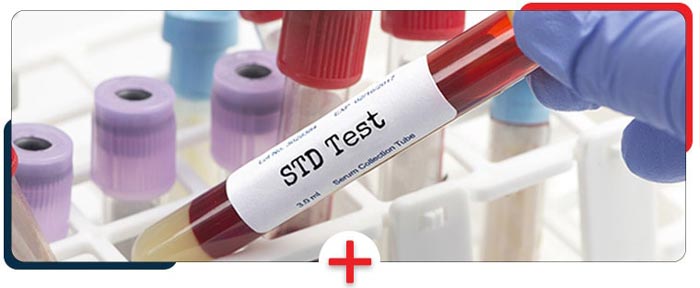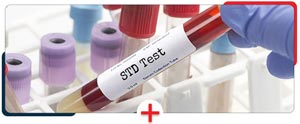 Protecting your sexual health is essential to maintaining your overall health, Clio Urgent Care offers a convenient and easy way to check for Sexually Transmitted Infections (STI). If you are experiencing symptoms that might be related to a STI, we offer walk-in visits with rapid testing for Gonorrhea, Chlamydia and Trichomonas infections with results in as little as 30 minutes. In additional we offer additional STI lab testing with results typically available in one to five business days.
Clio Urgent Care is proud to offer our patients convenient access to comprehensive and confidential testing services at our walk-in clinic. We maintain our own onsite laboratory facilities, which means our patients receive their test results quicker than anywhere else. We now offer Gonorrhea/Chlamydia/Trichomonas rapid testing with results available in 30 minutes. We will have your results before you leave!
Comprehensive STD testing is important for men and women of all ages and sexual orientations. It is particularly important for those who are planning to engage in sexual contact with a new partner. Often, testing is the only way to know for sure whether you are infected with an STD because many of them do not exhibit any outward symptoms. STD testing is an important part of ensuring both you and your partner enjoy a healthy and respectful relationship. At Clio Urgent Care, our experienced doctors can provide confidential testing as well as answer any questions you might have after you receive your test results.
For certain STIs that are left untreated, they can sometimes lead to more severe health issues including infertility, organ damage, or cancer. At Clio Urgent Care, we want to help break down the barriers some patients may encounter when seeking STD testing so that we can help as many people as possible take control of their health and avoid further complications. By offering testing services without the need for an appointment, we hope we can provide answers for even the busiest patients. Our walk-in clinic is open 7 days a week, every day of the year. Even on holidays, our experienced doctors are available to help you stay healthy.
Urine and blood tests for STDs are simple, minimally invasive, and cover a broad spectrum of diseases. Some of the most important STIs to test for are hepatitis B, trichomoniasis, chlamydia, syphilis, gonorrhea, and human immunodeficiency virus (HIV). At Clio Urgent Care, we offer comprehensive STD testing in a clinical environment where your test results will always be treated with care and sensitivity. We believe in providing our patients with honest answers about their sexual health so that we can empower them to live a happy and healthy life. We understand the stigmas often associated with STDs, but we want you to know that your testing and results will always be treated with compassion and respect at our walk-in clinic.
If you or your partner are interested in receiving confidential and complete STD testing, simply walk in to Clio Urgent Care. We are conveniently located at 4272 W. Vienna Road in Clio, MI. Our professional doctors and dedicated staff are proud to serve our community and will always treat you and your test results with the care and respect you deserve. Clio Urgent Care's clinic is designed to be comfortable and efficient, so you spend less time waiting to see a physician. Our onsite laboratory can deliver your results as quickly as possible, so there is no reason for you not to take control of your sexual health and total-body well-being today.