Reasons to Visit an Urgent Care Doctor in Clio MI
If you have a medical but not life-threatening emergency, like a wound, a broken bone, or an infection, your initial thought might be to go to urgent care. Urgent care is a better option because minor injuries and minor illnesses need to be treated quickly and urgently. At Clio Urgent Care, our competent, board-certified specialists provide a range of urgent care services. For more information,

contact us

or

schedule an appointment

online. We are located at

4272 W. Vienna Road Clio, MI 48420

.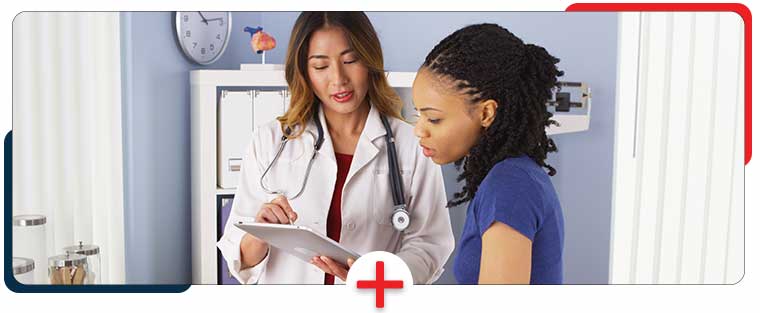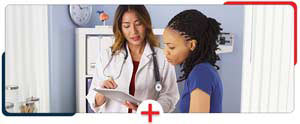 Table of Contents:
What is urgent care for?
When should I visit an urgent care doctor?
What are the most common reasons for doctor visits?
What are some benefits of going to urgent care instead of the ER?
There are many different types of medical care clinics, including primary care offices, walk-in clinics, urgent care clinics, and emergency rooms at hospitals. During a medical situation, it can be difficult to determine which type of medical care you may require, so it is a good idea to make sure that you understand what situations warrant which type of clinic before the situation ever arises. All types of medical care come with their pros and cons, and each type has a significant role that it plays in our healthcare system. Urgent care clinics are an excellent addition to this system because they serve multiple functions and bridge the gap between primary care and emergency care.
What is urgent care for?

Urgent care is intended for medical situations that require attention within the next 24 hours or so but are not life-threatening or limb-threatening. Often, when we suddenly develop illnesses or get minor injuries, we will likely try to call our primary care physicians to see if they are able to take us in for a same-day appointment. However, most primary care physicians do not have the capacity to accommodate unplanned visits, which is where urgent care clinics come in. If you are in pain or discomfort, need a prescription, or just need some sort of medical attention that is not severe enough for a trip to the emergency room, urgent care was created for that precise situation. Many urgent care clinics are on a walk-in basis and offer primary care services as well as treatment for urgent medical needs.
When should I visit an urgent care doctor?

Urgent care is not the same as emergency care and should not be used in emergency medical situations. They can usually accommodate walk-in patients and have longer hours than a typical physician's office, making them more accessible to you. Some of the symptoms that can be easily treated at an urgent care clinic include a fever (without a rash), abdominal pain, shortness of breath, dehydration, moderate symptoms of the flu, cuts that are small enough to only require stitches, vomiting, and sprains or strains. While urgent care doctors are not able to provide surgical services, they are able to diagnose and treat most other daily injuries or illnesses that come up and provide a much more convenient means of accessing the medical care you may require.
What are the most common reasons for doctor visits?

The most common reason people visit doctors is for treatment of symptoms that are causing discomfort or pain, often as a result of an infection or health condition. While it is very important to ensure that you are receiving proper routine health care to check in and receive necessary immunizations and tests, it is much more common for patients to visit a doctor for ailments that may require shorter notice for treatment. Routine check-ups are vital for ensuring the overall health of a patient, but when spontaneous symptoms arise, it can be necessary to receive health care outside of "normal" business hours. The most common reasons that patients will visit a doctor include regular check-ups, infections, mental health concerns, back pain, or a pre-existing health condition such as diabetes or arthritis. Based on this list, not every visit can be planned well in advance, if a patient is in severe discomfort due to an ear infection or back pain, they may not be able to wait until they can schedule an appointment with their physician, making urgent care clinics the best option in that scenario.
What are some benefits of going to urgent care instead of the ER?

While a trip to the emergency room may be necessary in many cases, if your condition can be treated at an urgent care clinic instead, that would be the more convenient option. Urgent care clinics often have a much shorter wait time than emergency rooms, with the average time between getting to the clinic and leaving being closer to an hour in total. As well, urgent care clinics are significantly more affordable than most emergency visits. However, if your condition requires emergency medical services, it is always safer to just go straight to the emergency room.

If you have an immediate medical need, such as an injury or illness, visit Clio Urgent Care for quality care and treatments. For more information, contact us or schedule an appointment online. We are located at 4272 W. Vienna Road in Clio, Michigan. We serve patients from Clio MI, Vienna Twp MI, Montrose MI, Birch Run MI, Millington MI, Mount Morris MI, Flushing MI, and Otisville MI.