Orthopedic Treatment Specialist in Clio, MI
If you are suffering from musculoskeletal pain, then visit Clio Urgent Care in Clio, MI. Our specialists will help you relieve pain. We are located at

4272 W. Vienna Road Clio, MI 48420

. For more information, please contact us or simply walk in! You can also request an

online appointment

.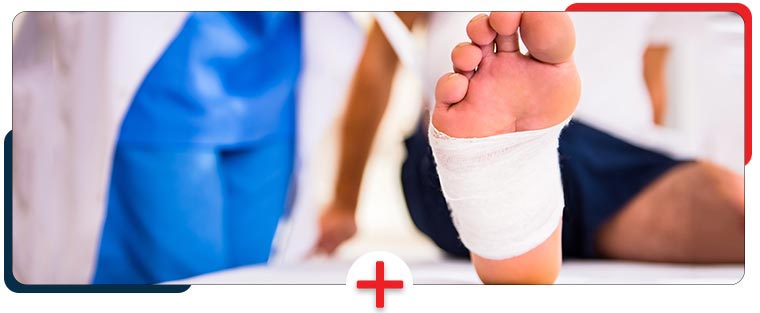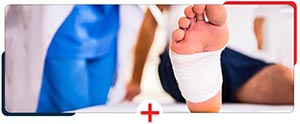 Table of Contents:
What is orthopedics?
What are some orthopedic conditions?
Who treats orthopedic conditions?
How are orthopedic conditions diagnosed?
Clio Urgent Care offers a wide variety of services including diagnosis and treatment for acute and chronic pain. Our clinic is open 7 days a week and offers healthcare Monday through Friday from 9:00 am to 9:00 pm and Saturday through Sunday from 9:00 am to 6:00 pm. We are fortunate to be equipped with the technology needed to provide onsite x-ray services used to diagnose and treat minor fractures. To learn more about orthopedics, continue reading!
What is orthopedics?

Orthopedics is a special field in medicine that deals with conditions of the musculoskeletal system. Orthopedic injuries may include fractures, dislocations, sprains, and severe bone breaks caused by traumatic accidents. Orthopedic conditions can either be acute or chronic and include issues such as arthritis, bursitis, and carpal tunnel syndrome. If you are suffering from an orthopedic condition or injury, the specialists at Clio Urgent Care can run tests and provide x-ray services to help treat your injury.
What are some orthopedic conditions?

The most common orthopedic conditions include the following:
 
• Arthritis
Arthritis occurs when joints become swollen, tender, painful, and stiff. Osteoarthritis and rheumatoid arthritis can be treated with chronic pain injections, over-the-counter medications, prescriptions, rest, ice, and physical therapy exercises.
 
• Bursitis
Bursitis happens when the bursa becomes inflamed around the shoulders, hips, elbows, or knees. A bursa is a fluid-filled sac that cushions body tissue. Fortunately, bursitis flare-ups usually go away within a few weeks as long as you seek the proper medical care. Bursitis treatment includes pain relievers, anti-inflammatory medications, rest, ice, and hot and cold treatment.
 
• Carpal Tunnel Syndrome
Carpal tunnel syndrome shows symptoms of tingling and weakness in the hand and arm. These symptoms are caused by an increase of pressure on the median nerve. An orthopedic physician can treat carpal tunnel syndrome through medications, a wrist splint, and/or surgery.
 
• Osteoporosis
Osteoporosis is a dangerous musculoskeletal condition that makes it easier for your bones to break. This disease is caused by low calcium levels that over time decrease bone density. Your orthopedic specialist may treat your osteoporosis with supplements, medications, and strength exercises.
 
• Sciatica
The sciatic nerve goes all the way from the bottom of your legs to your lower back. If you feel pain going up or down your legs and hips, you may have an issue with your sciatic nerve. Nerve compression can occur because of inactivity, obesity, and wearing the wrong shoes. This pain can be relieved through hot and cold treatment, medications, and chronic pain injections.
 
Other orthopedic conditions include muscle atrophy, orthopedic autoimmune diseases, musculoskeletal cancer, and tendinitis.
Who treats orthopedic conditions?

In the case of severe orthopedic conditions, your primary care physician may refer you to an orthopedic surgeon or a pain management specialist. Orthopedic surgeons have the training and specialized education to treat and diagnose conditions like ruptured disks, osteoporosis, and sciatica. Pain management specialists can help with chronic pain associated with musculoskeletal conditions.
How are orthopedic conditions diagnosed?

Orthopedic conditions are typically diagnosed through numerous orthopedic tests including:
 
• MRI
• Ultrasound
• Bone marrow biopsy
• Muscle biopsy
• Skeletal scintigraphy
• Discography
• Bone Densitometry
• Myelography
• Electromyography
• Muscle tests
• Stress tests
• Range of motion analysis
• Gait analysis
 
For an acute orthopedic injury or for early signs of a chronic orthopedic condition, consider making an appointment with Clio Urgent Care. Our doctors can help you with the diagnosis and treatment of any orthopedic condition. We accept all walk-ins and are proud to serve our patients with the utmost efficiency, kindness, and respect. contact us to book a same-day appointment or x-ray. We serve patients from Clio MI, Vienna Twp MI, Montrose MI, Birch Run MI, Millington MI, Mount Morris MI, Flushing MI, and Otisville MI.