Emergency Clinic in Clio, MI
Clio Urgent Care offers ER clinic services for you. Our minor emergency clinic is open 7 days a week, 365 days a year. Just walk in
,

no appointment is ever necessary to be seen by one of our urgent care doctors or physicians. Contact us for more information.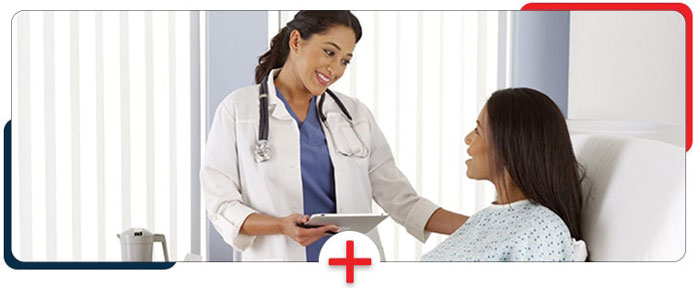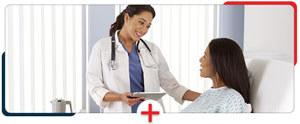 Unanticipated illnesses and injuries can be frightening, especially if it is a loved one. When accidents happen, they do not always coincide with your doctors regular 9am – 5pm schedule, so it's important to know your options. Clio Urgent Care is here to bridge the gap between your primary care doctor and the costly visit to the emergency room. Of course, emergency rooms are vital and a life-saving resource to any community, however they are commonly overused with conditions that could simply be treated at an urgent care or emergency clinic. Knowing your options, in turn, saves you time and money. An astonishing 73% of Americans say they have no access to their primary care doctors during nights and weekends, and they are left with only one other option, the Emergency Room. Conditions being treated at the ER like sprains, fractures, and fevers can all be taken care of at our emergency clinic near you. Potentially saving you upwards of thousands of dollars. When a minor medical emergency strikes, our Emergency Clinic in Clio, MI treats all non-life threatening medical conditions. We treat patients of all ages and have a pediatric urgent care to ensure the health of the whole family. However, if you are experiencing a life threatening condition, do not hesitate to call 911.
Here at Clio Urgent Care our emergency clinic in Clio, MI your health is our top priority. Our mission is help our community and give the residents, neighbors, and out-of- towners have the health care and medical attention they deserve at a reasonable cost. Health can be a tricky thing sometimes, if you are not sure whether to visit the emergency room or an urgent care here is a good rule of thumb; if you are experiencing a condition you would have originally gone to your primary care doctor for, save yourself the money and visit your nearest urgent care. Our medical providers and doctors in Clio, MI are experienced and all Board Certified Emergency Physicians. Here are some examples of the different conditions that should be treated at Clio Urgent Care or at the Emergency Room.
Clio Urgent Care:
• Abdominal Pain
• Asthma
• Back Pain
• Cuts & Lacerations
• Fractures & Sprains
• Viral Infections
• Urinary Tract Infection
• Influenza
• Fever
• Migraine
• Skin Rashes
• STD Testing & Treatment
• Strep Throat
• Vomiting, diarrhea, and dehydration
Emergency Room:
• Amputations
• Breathing Obstruction
• Major Car Accidents
• Convulsions or seizures
• Difficulty breathing
• Drug overdose
• Knife or gunshot wound
• Loss of limb or severe broken bone
• Poisoning
• Pregnancy – severe abdominal pain
• Seizures/Convulsions
• Serious head, neck, or back injury
• Suspected Heart Attack or Stroke
• Unconsciousness
Our emergency clinic in Clio, MI is located at 4272 W. Vienna Road Clio, MI 48420. Our offices are open Monday – Friday 9am – 9pm, Saturday – Sunday & Holidays 9am – 6pm. We accept all patients on a walk-in basis. If you have any questions about the medical conditions we treat, please contact us our friendly staff I always happy to help. We accept most major insurance policies and offer affordable self-pay rates. To find out more about our services, click here.